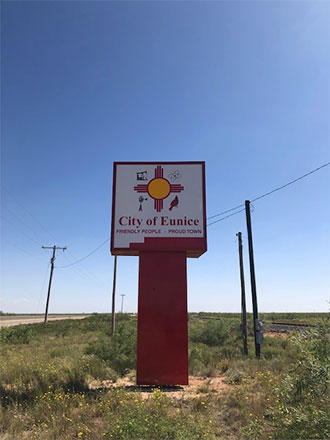 Since July of 1997, Cardinal Hardware & Lumber, LLC. has been committed to providing quality products at competitive prices. We are a family-owned business, so you can expect a friendly and personable experience as well as professional and quality service. We are not JUST professionals. We are down to earth, and very much a part of our community. Take a look at our Community Involvement page!
We opened the doors of a hardware store and lumber yard in Eunice, NM, and have since expanded our interests to include a manufacturing division and a transport company. We've also opened a yard in Midland, TX to better serve the Permian Basin as a whole. Check out our (Products & Services) page to see how we can help your business grow!
With our automated fabrication facility, our yards in two locations, our fleet of transport trucks, and our commitment to "above-and-beyond" customer service, there isn't a job we shouldn't be the first-call for. Click on the (Contact Us) link to make that first call!